Seeing Treasures – in Layers
Iona's images emerge from suggestive, layered oil paint and ink. By building colour and texture with mixed media, Iona feels like finding treasure in the layers, as she adds and subtracts the colours.  
Iona was the first artist in residence at Stirling Castle, through Historic Environment Scotland. Her method of working developed during that time and she often sees people and animals make an appearance in her work, which excites her.
In recent years, Iona has been living and working in Moray where the sea and land play a central influence on her painting and inspiration.
"Through the Birches to the Bay"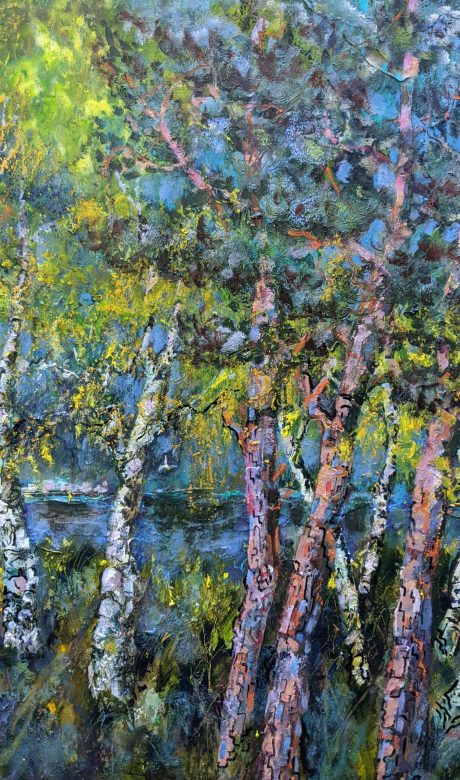 "Stormy Evening, Findhorn Bay"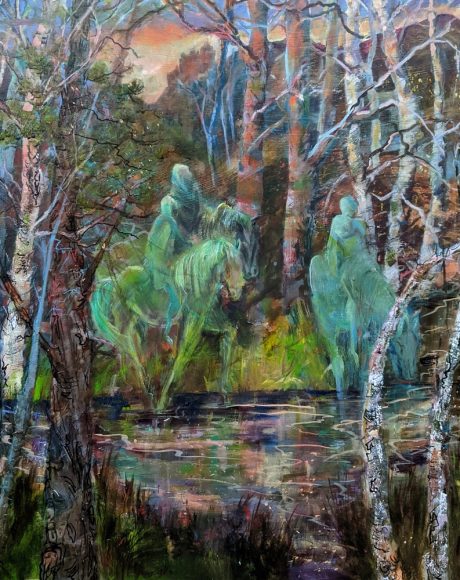 "Of Another Time and Space'"
"'Ancient Boundary, Drip Bridge"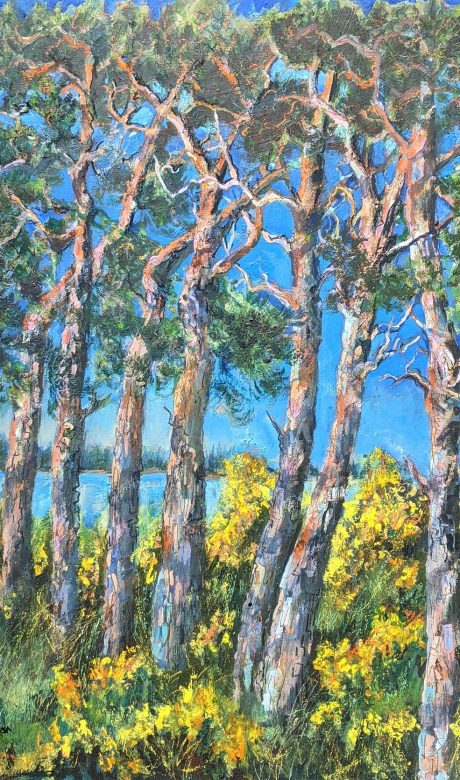 "Northern Pines on Findhorn Bay"
"A Feeling for a Scots Land"
Whilst primarily known for her vivid landscape paintings, Iona creates art across a variety of genres. An original piece of artwork can also be commissioned with Iona. A bespoke piece can be an opportunity to celebrate a favourite location, illustrate a personal story or mark a special moment. Contact Iona here for special requests.
Painting on Canvas & BOARDS
Creative Flow painting sessions are a moment where one can join Iona and let paint, ink, charcoal and pastel flow, mix and meld into gorgeous, suggestive shapes and textures that feed our souls' imagination.
Iona is a workshop facilitator for the Moray Art Centre's "Art in Nature" sessions. These support people who have been depressed or isolated and find healing by grounding themselves through nature and art.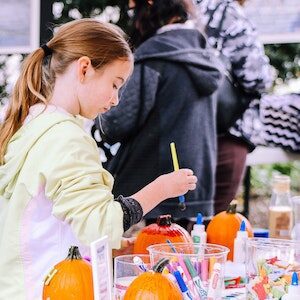 Iona has been leading groups of young budding artists through many art projects. From different schools around Scotland to the Moray Art Centre and Scottish Islands. Join her in the local wilderness for painting classes. 
Broadcaster, Historian, Archaeologist And Author​
"I have loved many of Iona's paintings over the years and, as a resident of Stirling, I especially enjoy catching fresh glimpses of places I know, seen through someone else's questioning and pondering eyes."
"I really felt encouraged and supported by you throughout the day and I found your approach to be enthusiastic, sensitive as well as challenging in positive way. Your compassion was infectious and has taught me to remember this to silence my inner critic"
"Iona's enthusiasm and explanations of how to "let it all out"  really loosened my painting technique.  I feel that her talent for teaching, art is unique and any youngster (or older person) starting out will really benefit from her teaching"
Castle Douglas, COMmISSION
We first saw Iona's work at the Wigtown Book Festival in Galloway and were enraptured. The character and depth and sincerely-felt emotion in her work makes for glorious paintings. We find something new and inspiring in Iona's work every day. Commissioning a painting was easy and a dream come true for us, as it put shimmering life into an old much-loved story and interest that we have talked about for years".